Plan Ahead and Save with Cheap Hotel Websites
As you plot out the course of your road trip and plan overnight stays, cheap hotel websites can save you a bundle. Now, there may not be a huge difference in hotel prices from one website to the next, but some sites are considerably more user-friendly than others and seem to offer a better selection of hotels and motels.
Here are a few of our favorite cheap hotel websites:
Hotels.com. This website lets you get right down to business; the first thing you see when you land on the homepage is a Search for Hotels feature. But if you're not in a big hurry, take some time to peruse the special offers to the right.

You'll also want to check out this site's Hotel Deals by City, which can save you a lot of money when you know where you'll be traveling and when. Once you're ready to book, you'll be protected by a price match guarantee and the freedom to change or cancel your reservation without paying fees to Hotels.com (though the hotel itself may still charge you).

Are you planning a U.S. road trip while living in another country? Hotels.com has a nifty feature (at the top of the home page) that lets you see all prices in the currency of your choice. Saves you some tedious calculations as you tally up your projected road trip costs.

HotelsCombined.com. Now, here's an interesting site. You can run your search based on location, dates, and number of guests, just like on any other site. But the results page you see next is designed to help you compare rates and save money.

For example....

For each hotel that shows up in the results, HotelsCombined will show you the prices on several other websites, and will also alert you if only a few rooms remain at that price.

(see graphic below)

HotelsCombined comparison of prices
How popular is the hotel you're considering? HotelsCombined will tell you that, too:

HotelsCombined popularity
Willing to consider hotels in nearby towns? HotelsCombined provides links. Just click one, and you'll see results in another locale: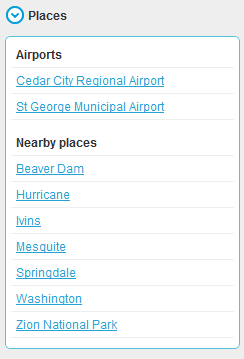 HotelsCombined nearby locations
And you can filter your results by the amenities available in each hotel: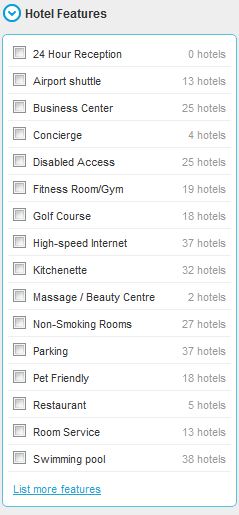 HotelsCombined hotel features
Hostelbookers.com. If you're really, really trying to do your road trip on the cheap, consider checking out Hostelbookers. There are more youth hostels than you think in the U.S. And Hostelbookers also lets you search hotels, apartments, campsites, and guesthouses for the cheapest possible accommodations. Just to test out this service, I searched for a hostel in Albuquerque for a date in late April, and found a room for $20. The search results do come with ratings, so you'll know exactly what you can expect for your money.
Motel6.com. Why beat around the bush? Motel6 is the quintessential cheap hotel. We've never had a bad stay in one of their properties. Of course, we've never had a luxurious stay in one, either. I think we like Motel6 so much because it's completely unpretentious, consistently the cheapest, and we always set our expectations at exactly the right level.

With 1,100 locations across North America, Motel6 is worth checking out.
And those are our favorite cheap hotel websites. I hope you find them helpful.